INTRODUCTORY OFFER!
$49 Monthly Unlimited Yoga Classes
Yoga Instructors
We have over 10 of the best Yoga Instructors in Central Ohio working at Debbie Reichert Fitness & Yoga.
Alyssa Sharp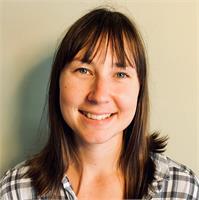 Alyssa has been practicing yoga for nearly a decade, and finds her passion for it only increasing. She's explored many different styles of yoga and loves to incorporate everything from kundalini yoga, ashtanga yoga, and mantra yoga into her vinyasa classes. She's also studied Ayurveda and tries to structure classes to be the most beneficial for the season of the year. She hopes that all her students find peace and direction from within after attending her classes.
Alyssa completed her 200 hour teacher training through Yoga Flow in Pittsburgh, PA in 2015. She hopes to get certification in kundalini and ashtanga yoga in the future.
Anne Reilly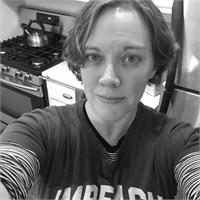 Brooke Moore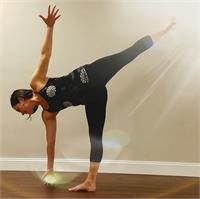 Brooke experienced her first yoga class 18 years ago. She first enjoyed the physical benefits but later noticed the benefits of a yoga practice go beyond the poses. The shapes she creates on her mat remind her to breathe, to feel, to have an open heart and open mind, to go with the flow and trust the process on and off of her mat. These experiences inspired her to complete her yoga teacher training so she could share these gifts of yoga with others. Since 2010 Brooke has guiding others in their yoga practice and enjoys witnessing the amazing shifts in their flexibly and strength within the body and the mind. Brooke is a 200hr E-RYT and loves creating yoga classes that are fun and challenging for all!
Carrie Ingham
Carrie Ingham is a teacher focused on total wellness of the body, mind and spirit. Her classes use accessible skeletal alignment and thoughtful sequencing to make strength and flexibility inevitable side effects of a satisfying practice. Carrie's athletic background in gymnastics and OSU cheerleading taught her that strong, flexible muscles prevent injury and yoga taught her the inseparable connection between a healthy body and a peaceful mind. Her love for personal exploration is evident in every practice and her passion will guide you deeper into your own experience and wisdom.
She was certified in Vinyasa and Thai yoga massage after completing an immersive training at Anamaya in Costa Rica. With an inexhaustible passion for travel, world cultures and adventure, Carrie has explored and served in many countries in the Americas, Europe and Asia. She loves partner acro yoga, personal exploration, enjoying the beauty of nature and connecting with family and friends. Her enthusiastic and caring spirit will help you look forward to the time you spend caring for yourself to make it an easy and pleasant part of your life.
Claudia Hamman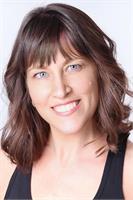 Claudia is a certified yoga teacher with over four years of experience leading vinyasa and power yoga. After a serious ski accident in 2009, she needed to curb her high intensity exercise routine and was having trouble finding her groove. Yoga helped heal and strengthen her injured knee, and reignited her passion for health and fitness. Yoga continues to reveal new pathways to spiritual growth and emotional well being.
Claudia's weekly classes incorporate meditation, breath awareness, balance work and challenging asanas, sprinkled with a sense of playfulness. She encourages students to create a sustainable personal practice to build strength, flexibility and confidence. Her 200-hour teacher training was completed here in Columbus and she is currently working toward her RYT 500-hour certification through Yoga Alliance.
Debbie Reichert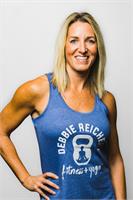 Debbie is a certified fitness trainer with additional certifications in nutrition, and extensive continuing education in the areas of Life Coaching and the Mind-Body connection. But certifications and studies aside….the thing that makes Debbie different in the industry is her deep passion for helping to make a positive change in people's lives. In 2012, she started her personal training business. This escalated to a small group fitness business and in 2018, after renting space from gyms that didn't reflect her brand properly, she opened her own studio. At that time, she employed 2 additional trainers and 9 yoga teachers to provide even more services to her client base. There is a sense of COMMUNITY at Debbie's studio that is not comparable to anything else in the area. Debbie and her staff cannot wait to meet you and hope to see you at the studio soon for some small group strength training or yoga sessions soon!
See Debbie Reichert's schedule
Jen Van Hoose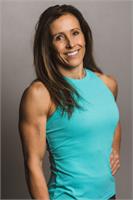 Jen has been teaching a variety of group fitness classes since 2010. She found yoga along the way & fell in love with the connection of mind, body & spirit. Jen believes fitness is for everyone & is passionate about teaching & training for all levels & abilities. She looks forward to sharing her enthusiasm for movement & wellness with you!
Jessica Scott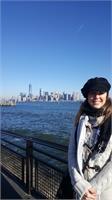 Jessica has been practicing yoga for about 4 years, and has her 100 hour teacher training certification. Jessica wishes to share the gift of yoga with any person who is seeking to bring depth and meaning to their life. Jessica believes that yoga is for everyBODY, and that all poses can be modified to suit each and every person. Jessica looks forward to bringing DRF Yoga to Lewis Center!
Kathy Morgan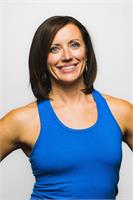 Kathy dabbled with yoga for many years but didn't get serious until her marathon coach forced her to include it in her weekly recovery practice. Kathy fell in love with the physical practice first but it did not take long until she was deeply changed by the mental and spiritual practice of yoga. Kathy feels the need to participate in many physical activities to keep her body and mind balanced. Kathy is dedicated to expanding her yoga education to better her practice for her yoga students and herself anyway she can. She is currently 200-hour RYT from Balanced Yoga, 200-hour RYT from Shaktirasa Yoga and currently working on 300-hour Ayurveda lifestyle coach certification program with Shaktirasa. Kathy's day job is working as an elementary physical education teacher in Olentangy schools. She is excited to bring yoga to Lewis Center.
Kelli Hess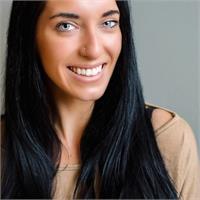 Kelli Hess is a RYT 500, E-RYT 200, and certified in Prenatal Yoga, Meditation, Reiki and iRest Yoga Nidra® Level 1 +2.
Kelli is the founder of Peace to the People, LLC and is passionate about helping people discover the power of self-love, self-care, and mindfulness.
A former Arts Scholars student at The Ohio State University, Kelli graduated with a B.A. in Women's Studies (Narrative, Culture, and Representation) with minors in English and Studio Art.
In her free time Kelli loves to read, write, laugh, create, and enjoy time with her friends, family, and mini schnauzer.
Mary Beth Tipton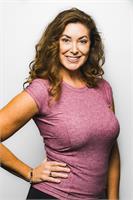 MaryBeth a certified yoga teacher with the RYT 200 designation by Yoga Alliance. Her yoga students receive more than a physical workout; they receive connection and inspiration to guide them along their journey of physical, emotional, and spiritual transformation, both ON and OFF their mat. She is committed to inspiring and empowering her students while helping them focus on their breath and presence, making them stronger, more flexible, and overall, a better version of themselves. MaryBeth believes in awareness, self-inquiry and continual learning and unlearning. She continues to invest in herself with additional training, and has completed Level One Journey Into Power, Level Two The Sannyasin's Journey, and the Art of Assisting Program all through the Baptiste Institute. MaryBeth values connection. She is authentic, convivial, and has an attitude of gratitude. When not teaching or involved in her own yoga practice, she enjoys traveling, writing, reading, and creating. She makes handmade bracelets and malas and sells them on Etsy. She loves sunshine, sunsets, being near, on or in the water, wine, and all things Italian.
See Mary Beth Tipton's schedule
Mindy Ratcliff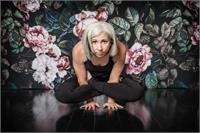 Mindy Ratcliff is a 200 RYT, ACE Certified Personal Trainer, and Orthopedic Exercise Specialist. Her experience with yoga began back in 2006 when she came to yoga for a stretch after running. Over the years, she has learned yoga is so much more. She is a dedicated Ashtangi who practices regularly at Ashtanga Yoga Columbus. Mindy has a BA in English from The Ohio State University as well as an MA in English from Georgia Southern University, so you can often find her sharing her love of reading in her classes with quotes and ideas she finds as she continues to study and grow in her own practice. In addition to reading, Mindy loves to run, cycle, lift weights, and kickbox. She also teaches cycling. One of Mindy's greatest passions is sharing yoga with those who are in recovery from drug and alcohol addiction, and she teaches yoga to women in a sober house. She believes in the power of yoga to help with sobriety, helping others help themselves. Mindy is a mother to two children, Stella and Ollie, and a wife. She lives in Delaware, Ohio.
Rachael Dunn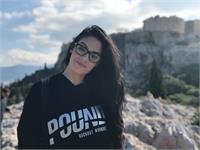 Stephanie Bragg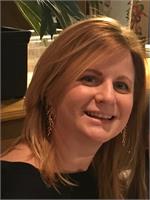 Stephanie is married to Ryan and mom to two amazing kids, Anneliese and Gavin and their sweet rescue pup named Buckley. She has been practicing yoga for six years and teaching for a year. Stephanie is a Yoga Alliance Certfied 100 hour yoga instructor in integrated yoga and Yoga Alliance certifed 200 hour in Power Yoga, and has completed 30 hour intesive class: Sequencing and Verbalizing a Vinyasa Class with David Regelin, and completed FitFlow 30 hr teacher training.
Stephanie enjoys spending time outdoors hiking and boating with her family. She loves to travel and see the world and is always planning her next adventure.
I am an energetic and motivating instructor who is passionate about helping to guide students on their yoga journey.
See Stephanie Bragg's schedule
Tiffany Gavula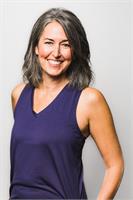 Tiffany is a registered (RYT-200) instructor through Yoga Alliance. Her 200 hour level training was completed at Yoga West in Houston, Texas. It has been an honor to enhance her education by training with talented instructors such as Robert Boustany, Ricky Tran, Rodney Yee, Colleen Saidman Yee and Jason Crandell.
The classes Tiffany teaches include Restorative, Gentle, Hatha and Vinyasa. As yoga continually reveals different parts of itself through her own practice, Tiffany's interests have expanded to include pranayama and meditation study. She believes these practices have invaluable benefits on the nervous system, and on the body as a whole.
Yoga has had a profound effect on Tiffany's overall health, strength and self-confidence. It is her passion to share this practice with others. It is also her hope that each student has a positive experience, learns through a safe practice and leaves her class feeling better than when they walked in.
Tiffany Taylor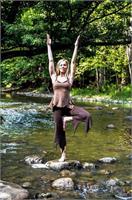 Tiffany (who goes by Fee) began her journey with yoga after sustaining a major hip injury in Karate class. Seeing a need for more flexibility in her regular exercise routine Fee began studying Ashtanga Yoga. Surprised to see not only her flexibility increase but also her strength and balance she dove into her yoga studies. The more Fee studied yoga the more she realized the benefits of yoga ran deeper than just a physical practice. With her developing passion for yoga Fee decided to pursue a yoga teaching certification in 2012. Through her yoga studies she developed an interest in muscles, proper alignment, and a path to well being. Along her journey, Fee integrated Nueromuscular Therapy, a medical type of massage, into her wellness program. Seeing the many benefits of this type of massage Fee decided to go back to school to become a Licensed Massage Therapist (LMT) specializing in Neuromuscular Therapy. Fee loves her new career as a LMT and Yoga Instructor. She feels humbled to be a guide for others along their path to health and wellness.
Wendy Patton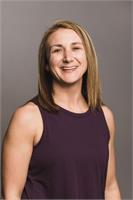 Fitness has always been a huge part of my life. As a former high school and college athlete I spent a lot of time in the gym lifting. I obtained my first personal training certificate in 2006 from the YMCA in Iowa and began teaching weight classes for members along with personal training. After moving back to Ohio, I trained members at the YMCA in Jackson Twp. I also had the opportunity to run a youth fitness program sponsored by Akron Children's Hospital. I currently hold my Personal Training certification through AFAA and enjoy staying current on different fitness trends. I live in Powell, Ohio with my husband and three children. I love sports, being outside, spending time with my family, cooking, running and working out. I love teaching classes at Debbie Reichert Fitness and I'm pumped to teach Saturday morning boot camp.